As a licensed psychotherapist and life coach, Dr. Howard works with individuals, couples, and families. Her clients include executives, entrepreneurs, electricians, artists, carpenters, professionals, new mothers, teachers, steamfitters, investment bankers, lawyers, healers, and others. Many of these clients already have very successful lives, but are looking to achieve their goals, dreams, and potentials.

How She Works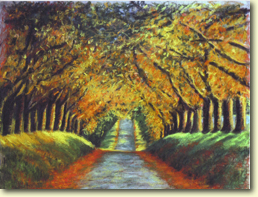 One way Dr. Howard works with individuals and couples is by recognizing that everyone has unconscious thoughts and feelings. The focus is to understand our internal feelings and learn how our mind works. Unexplored, unhealed and unconscious historical thoughts and feelings can cause tremendous problems in our daily lives. Often without knowing it choices are made from our historical unhealthy patterns. By bringing these patterns to our consciousness, we can make changes and create the life we were meant to have.

Another way Dr. Howard views the process of psychotherapy is through the framework of family systems and couple dynamics. Facilitating awareness of what is between people helps them see themselves more clearly. This increases the degree of differentiation and improves boundaries in people, allowing the focus to be on changes for the self rather than trying to change others. The attention to family patterns over generations helps individuals, couples and families to make self-directed choices, while remaining emotionally connected. Accessing what is needed at the right time and blending a variety of modalities is Dr. Howard's special skill that often assists people in finding their way to maturity and wholeness more directly.

With Dr. Howard's acute intuition, she guides her clients to explicit insights. Her penetrating understanding and skilled execution of these deep processes can help clients discover those hidden unhealed, unprocessed and unintegrated parts of the self. When appropriate, she can use her intuitive gifts and follow the threads to the origin of a problem. This discovery process allows for reclaiming wholeness and helps create more personal harmony. Whether on the phone or in person, her extraordinary, noninvasive way of being able to follow or track the internal movements, emotions, and thoughts of her clients allows them to feel held and understood by her. This enables and promotes healing, growing, and flourishing.
Philosophy
Dr. Howard's psycho-spiritual philosophy embraces the full spectrum of human consciousness. This means when working with a client all levels of consciousness are considered, i.e., early childhood, interpersonal relationships, existential dilemmas, or spiritual issues. This expansive way of viewing clients allows for all healing possibilities. Skillfully working with and discriminating between levels of consciousness assures that the client will be more accurately seen and precisely helped in the most direct way. Dr. Howard's discernment in this unusually broad view of human consciousness allows for the unfolding and the working through of the still-unhealed slivers of their psyche.