&nbsp


Jennifer Howard, Ph.D., believes that everyone has the innate potential to access the wisdom, happiness, fulfillment, and peace they desire, and is passionately dedicated to helping people experience deep and lasting transformation for greater ease, freedom, and joy. A recognized thought leader on psychology and spirituality, Dr. Howard is an internationally known licensed psychotherapist, life and business coach, Integrated Energy Healer, Nondual Kabbalistic Healer&reg, professional speaker, and radio talk show host. She combines over 20 years of experience with extensive training and expertise in mind-body psychology, meditation, and the healing arts.
A Huffington Post blogger, she has appeared as an expert on numerous national network television shows, including: The Maury Povich Show, Rolanda, America's Talking, Turning Point, Charles Perez, and News Talk TV. On her weekly radio talk show, A Conscious Life, she has inspiring, informative, and fun conversations with such distinguished guests as Sharon Salzberg, Gay Hendricks, Hale Dwoskin, Marci Shimoff, Andrew Harvey, Bruce Lipton, Ph.D., Sonia Choquette, Mathew Fox, Bernie Siegel, M.D., Lama Surya Das, and Rabbi Rami Shapiro, among others. Dr. Howard maintains a psychotherapy and coaching practice with offices in New York City and Long Island, and has an extensive phone/Skype practice.
&nbsp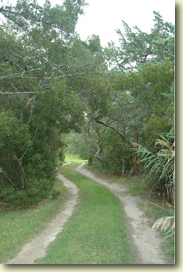 Dr. Howard is the author of
Your Ultimate Life Plan. &nbsp
This &ampldquoworkshop in a book,&amprdquo based upon solid psychological principles and profound spiritual practices, guides readers to achieve change on all levels&ampmdashphysical, emotional, mental, spiritual&ampmdashand live from a deeper sense of self. This book asks,
Why settle for average, when the potential to live an amazing life is inside you, right now?
&nbsp&nbsp&nbsp&nbsp&nbsp
&nbsp
She is also a sought-after keynote speaker on various topics including psychology, spirituality, personal development, and creating changes that last. Her energetic style along with her sense of humor helps her audiences assimilate what&amprsquos being taught, even when the material appears complex.She&amprsquos also a prolific writer sharing through articles and her blog on diverse topics such as: relationships, success, happiness, coping with grief and loss, self-esteem, mindfulness, and the Kabbalah.
Dr. Jennifer teaches the art of conscious living&ampmdashbeing more awake, aware, and alive in every moment. She's equally at home sharing ancient spiritual wisdom, the latest scientific understanding, and the proven and practical life-changing techniques she&amprsquos developed in her work as a psychotherapist, coach, energy healer, and spiritual teacher. She's a former faculty member of the Graduate Studies Program at A Society of Souls: The School for Nondual Healing and Awakening, and taught meditation classes for many years at Marble Collegiate Church, in New York City. She&amprsquos the creator of the audio series, The Keys to Healthy Relationships, the CD Paths of Healing: Meditations for Relaxation and Healing, and a Meditation Gift Set.
Dr. Jennifer, as she's known in social media, was named one of the TOP 25 Celebrity Doctors on Twitter, as well as being dubbed, &quotThe Funniest Shrink on Twitter.&quot She's also gained a reputation on Facebook for her compassion, as well as her wit. Her blog is regularly visited by many of her 93,000 Twitter followers and over 7,000 Facebook friends and fans. Her website was named one of the Top 100 Health websites.
A graduate of George Peabody College for Teachers of Vanderbilt University, Dr. Howard also attended New York University&amprsquos Tisch School of the Arts MFA program. She is a New York State licensed psychotherapist. She received her Ph.D. from International University of Graduate Studies and is a member of the following organizations:
Mensa
American Psychotherapy Association
Diplomat American Counseling Association
American Academy of Experts in Traumatic Stress
International Society for the Study of Dissociation
New York Federation of Alcohol Counselors
Association for Comprehensive Energy Psychology
The International Women&amprsquos Writing Guild
National Speakers Associations
Actors Equity Association
Screen Actors Guild
American Federation of Television and Radio Artists
2011 Edition of Professional Who's Who!
To find out about Dr. Jennifer&amprsquos upcoming book signings, classes, seminars, and workshops, visit her events page
Her book: www.YourUltimateLifePlan.com
Her media site: www.DrJenniferHoward.tv
twitter: @DrJennifer&nbsp (www.twitter.com/DrJennifer)
facebook: www.facebook.com/DrJenniferFanPage

Background and Training&nbsp&nbsp Dr. Jennifer's Story